JAMESON
"SAINT PATRICK'S DAY"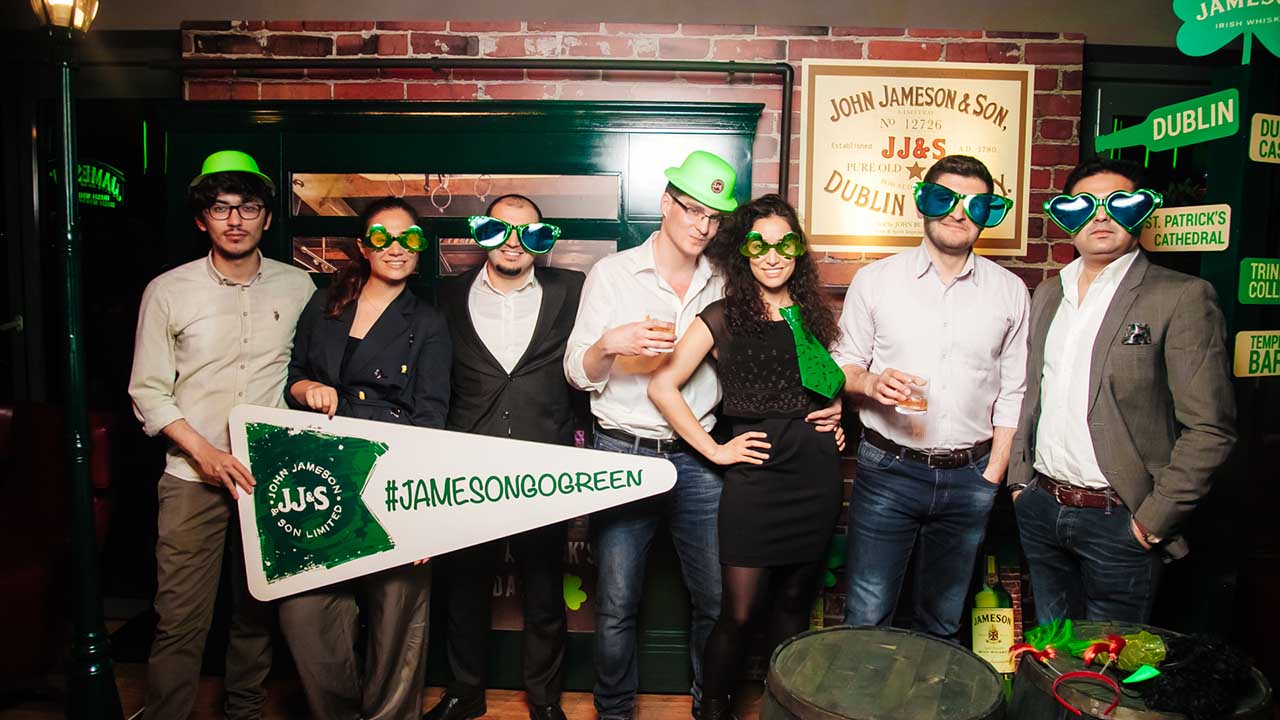 SITUATION: "JAMESON" is the best selling and the word's #1 Irish Whiskey. Ranking 41st among all liquors in 2014. In fact, it's the only Irish Whiskey in the top 100. Produced by the Irish Distillers subsidiary of Pernod Ricard. Well known in Azerbaijan market and drank usually with shot.

BRIEF: Promote "JAMESON" consumption an easy mix, visibility Irish friendly character and increase sale .

DECISION: We very intelligently promoted Jamison's friendship with apple juice and by adding Irish motifs were able to travel fabulously to Dublin.

RESULTS: Perfectly cover TC, Digital Adv. 146K reach, "Saint Patrick's Day" Party .